Look at here! The 43rd CIFF is going on
Release time: 2019-03-29 12:58 Browse volume:1108
The 43rd China Guangzhou International Furniture Fair, which is highly anticipated, has finally opened. What highlights
brought by this exhibition, let us take a look at it.
BIZOE has been participated in the tenth year of China International Furniture Fair, with more than 10 years of industry
accumulation, excellent product quality, as well as competitive prices, BIZOE has won a better reputation in the domestic
and international market. Product sales throughout the world more than 50 countries and regions, which were loved and well
praised by the local consumers and distributors.
Let's have a look at BIZOE Company booth reality effect:
The billboard of the door and the front desk, with the classic black and white color distribution to the atmosphere and
the feeling of stability, the exquisite LOGO-BIZOE also set off the profound connotation of the brand, here we would like
to mention the business philosophy of the company - -- Pursuing excellent quality and creating a century-old brand. BIZOE
is also striving for superior quality and concentrating on its core advantages to create a more reliable, and affordable
steel cabinet product.
Then, take another look at that what products BIZOE company brought you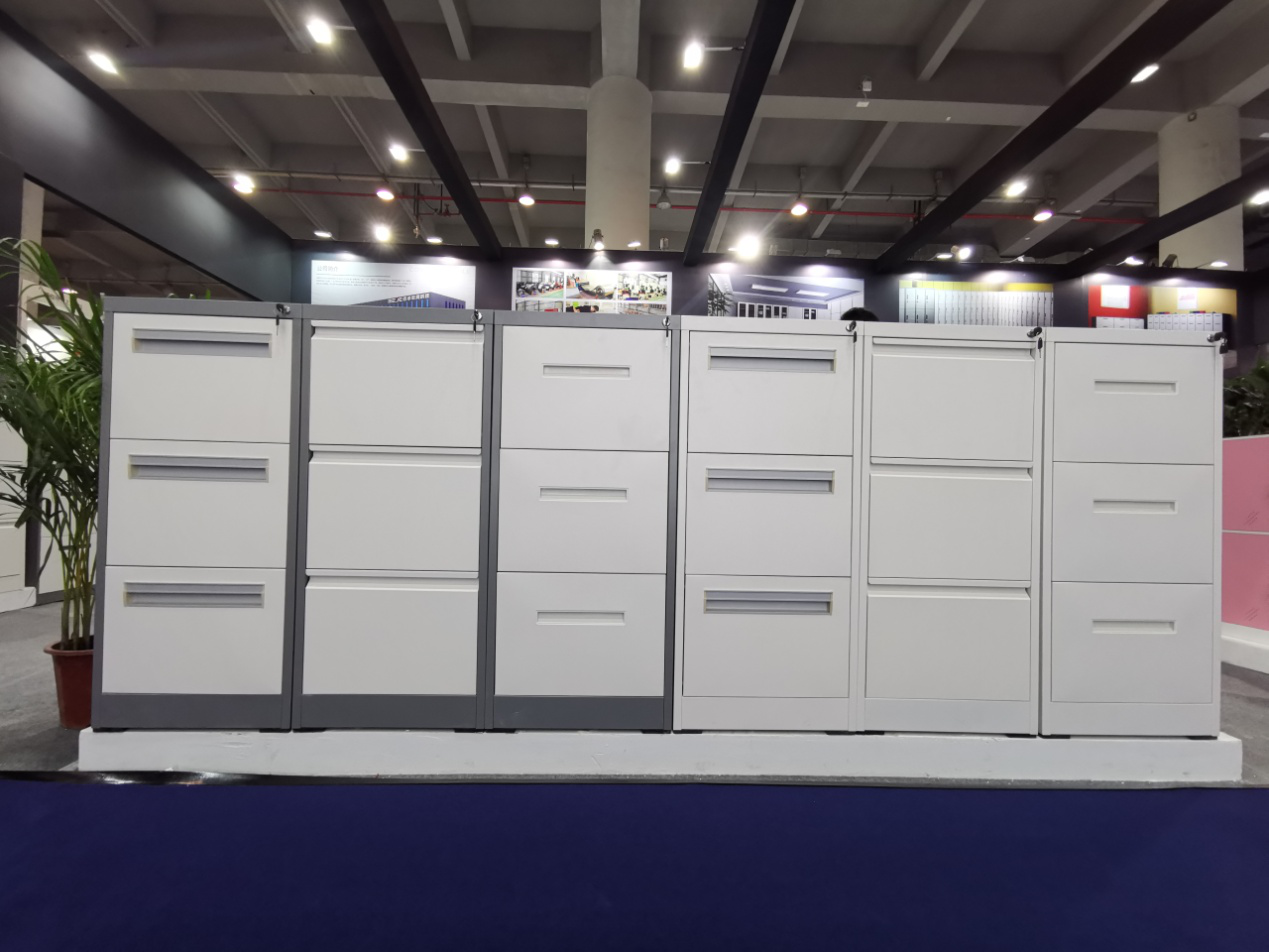 The classic filing cabinets series, as always, texture and good looking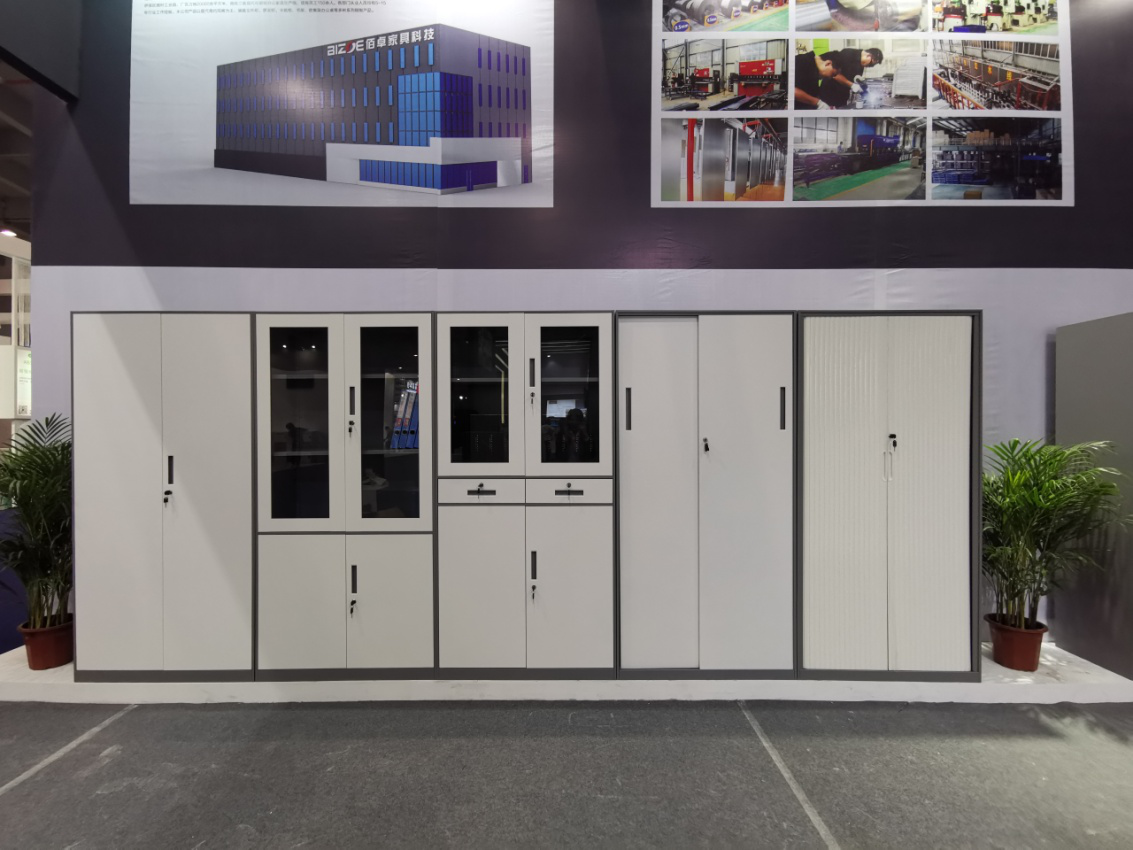 Distinguished stable cupboard and cabinet series,showing solid, and orderly OFFICE wind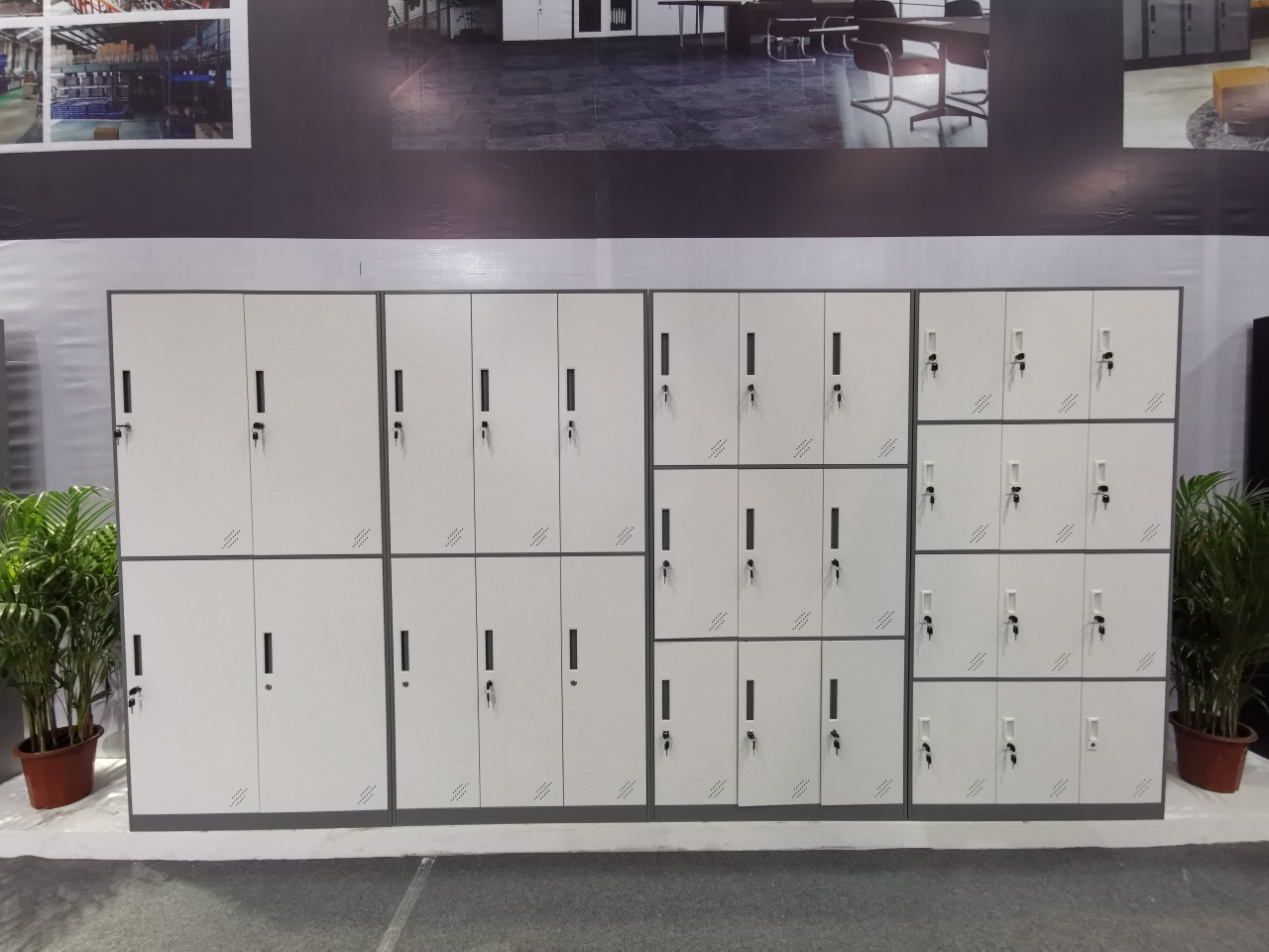 The excellent combination of wardrobes and lockers will provide you with a storage solution that is more convenient and usable.
The small and fresh balcony cabinet combination, highlighting the comfortable and warm home style.
The white file cabinet is decorated with pink buckles and green plants to make your office more environmental friendly.
To watch here, would you expect to see more products? Then follow us to the site to have a visit, remember that, 12.2D18
is our booth number, come on!