Classic Filing Storage Cabinet with 4 Adjustable Shelves
Release time: 2019-01-17 17:49 Browse volume:1272
This classic series of cabinets, made of welded steel, white and gray powder coating treatment, has the ability to resist peeling and corrosion; Four adjustable shelves, two hinged doors, two keys, safe and reliable; It applies to organizing and storing projects. The doors on this cabinet have full-length stiffened doors. Features:
Material: High quality cold rolled steel plate;
Thickness:0.6-1.0 mm before painting for choice;
Size:1850*900*400mm;
Cabinet Color:Gray Body With White Doors
Structure: Knocked-down Structure
Surface: Epoxy coating,electrostatic powder coating
Packing: Exporting package with the pearl cotton & polyfoam and multilayer carton box. More Function - This Welded steel storage cabinet can safely store office supplies, household sundries, books, records, small parts, tools, cabinet surface and air vent, can be put into the card.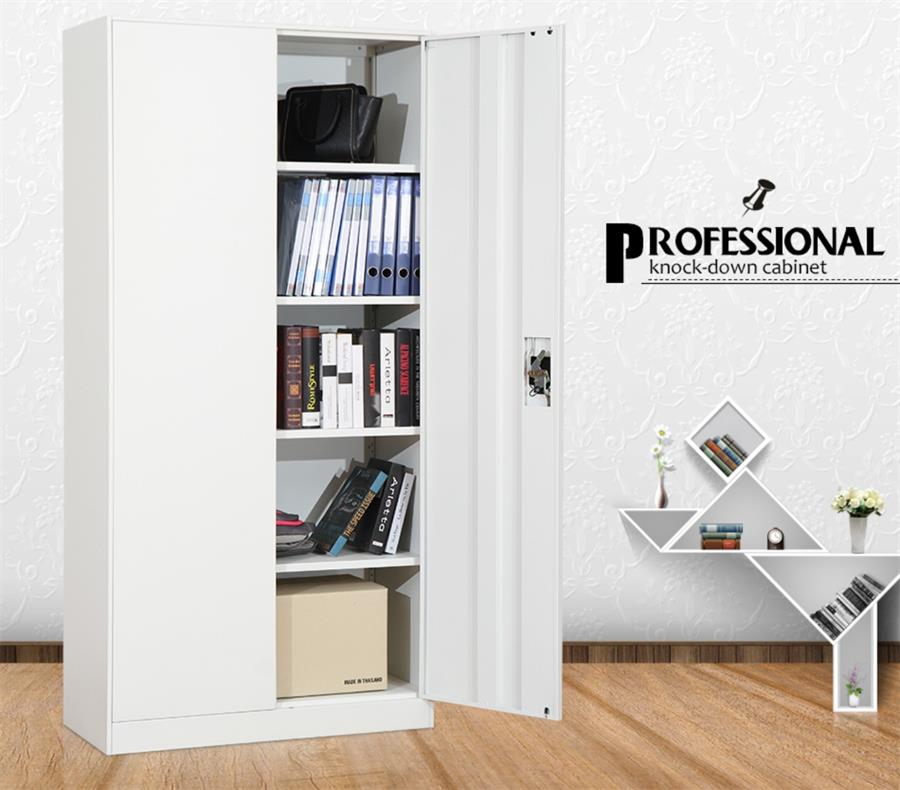 Product Configuration - This product offer 5 openings with 4 adjustable shelves, 4 adjustable shelves with built-in support tabs hold up to 500 lbs. A locking chrome handle with 2 keys, and a 2-point locking system for extra security.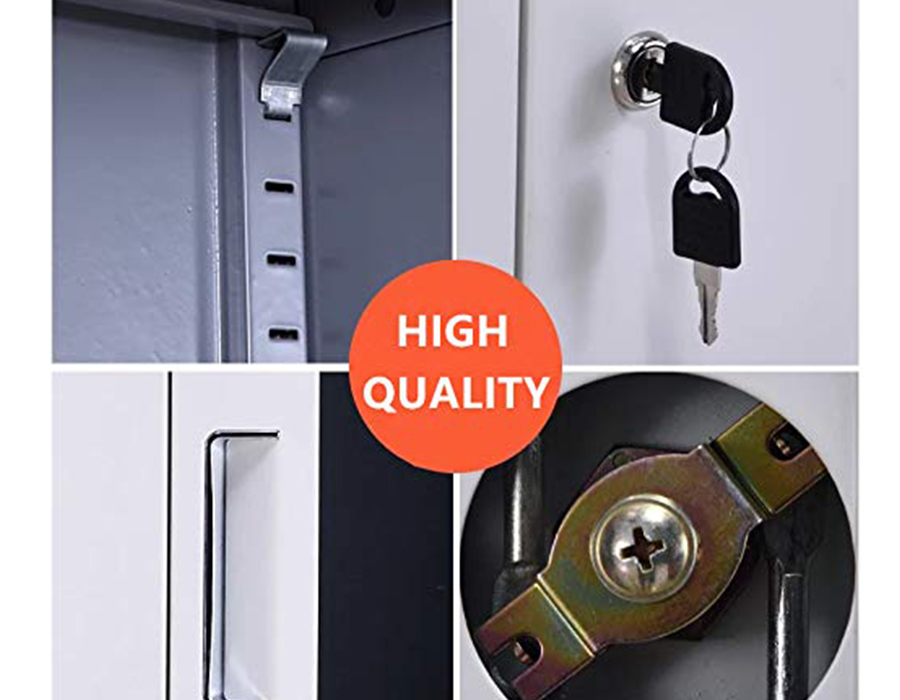 Durable - This product surface all uses the advanced powder coating processing, has the anti-peeling, the anti-corrosion characteristic. You can use it without more worry. Adjustable - The 4 shelves can be adjusted at will, and you can allocate and install them according to your requirements. Packing comes with instructions for installation. Assembly is easy. Other cabinets with different structure