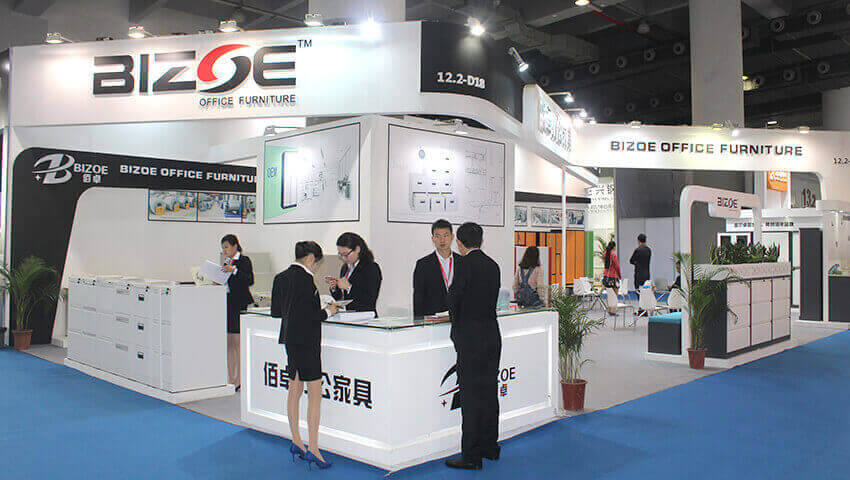 When the Chinese traditional festival-Qing Ming Festival ends, BIZOE was ushered in the first working day.Our Colleagues were busy organizing the customer business cards got from the exhibition. According to the photos,we can imagine the scene of competing fiercely in the crowd, how to retain their customers have become a major test for sales.
►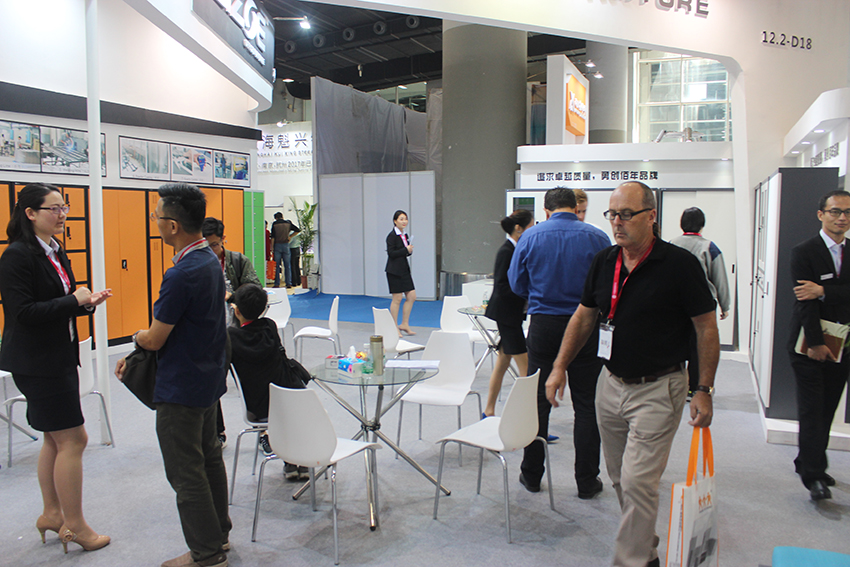 This exhibition we still focus on three main products to display, the locker series besided to the longest wall used in school, gym, public bathrooms for changing room. In addition the storage cabinet with same production process is suitable for supermarkets, sports venues, squares, etc. The steel file cabinet series were arranged in a conspicuous position, the different styles of steel file cabinet reflect different characteristics. The hanging rods in the cabinet suitable the international standard documents.
►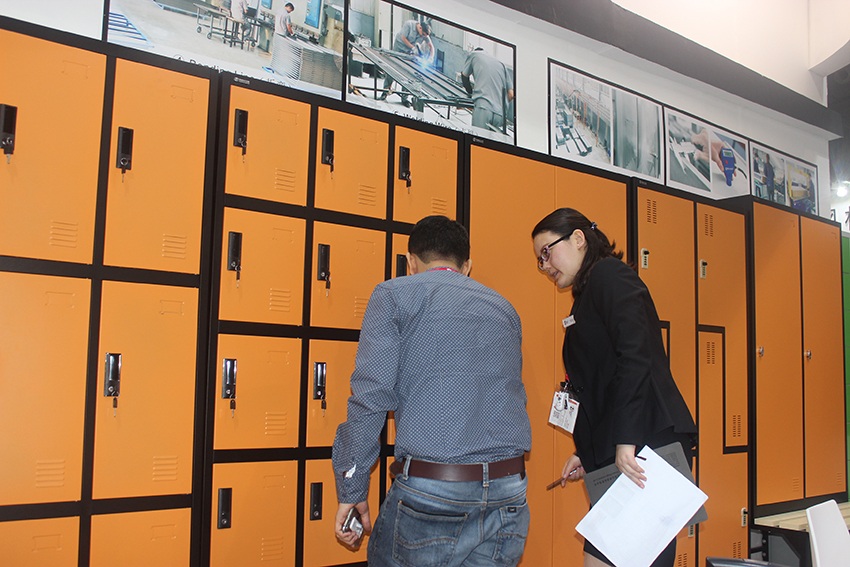 This year the gray and white filing cabinet with the simple and modernstyle. This exhibition, a number of new products with increasing sales in recent years,were mading smaller size, more beautiful and save more space. Especially small files cabinet could plant flowers on the top, both beautiful and environmentally, either at home or in the office would bring people fresh senses.
►