Top 11 Valentine's Gifts For Your Girlfriend & Why Choose BIZOE Filing Cabinets
Release time: 2017-02-14 15:17 Browse volume:1630
If you have a special someone (or you're a secret admirer), Valentine's Day means a chance to prove your love. But don't get stressed because you have to impress, just show your cutie that you care with a gift that will send Cupid's arrow straight through her heart. Here are the top 11 gifts for your girlfriend!
No. 11: Bizoe cabinet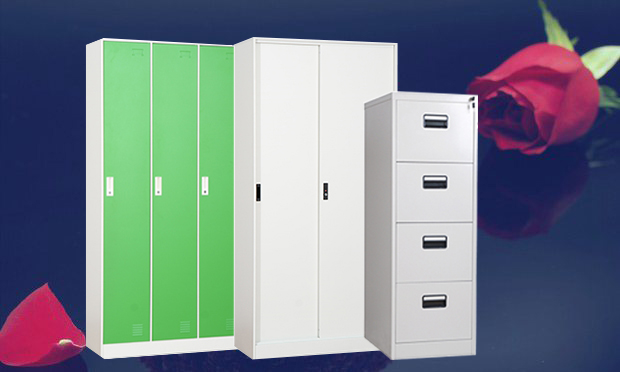 If you want to make suprise for your girfriend,just hide the gifts into her office filing cabinets and tell her to find it. She must be very happy to work all day! By the way BIZOE filing cabinet have wide spread all over the world, so what are you looking for? Get it right now!
No. 10: Candy
If you've got a crush, some cute candy might be just the thing to turn your best pal into your gal!
No. 9: A Card
A card is the perfect way to say you remembered this special day without going overboard or spending too much (remember, you want to save some tricks for their birthday and Christmas as well!). If you want to make it extra-special, make the card yourself. A homemade card will be the way to her heart.
No. 8: Music
If you love your lady, chances are you love her taste in tunes as well, so treat her to a magical day with some new music!
No. 7: Books
Every girl likes to know she's beautiful, but don't forget to appreciate her brain as well! If you get your babe a book, she'll know you love her for more than her looks.
No. 6: Body Care
Bubble bath, soaps and scented lotion all show the prettiest girl in your life that you think she deserves to pamper herself.
No. 5: Perfume
If you want to give your love a gift that says "chic & luxury", perfume is the perfect pick. We recommend Miss Dior Cherie By Christian Dior, a timeless and elegant choice.
No. 4: Jewelry
A piece of jewelry can show your cutie that she's a keeper. She'll cherish a charm bracelet or heart-shaped pendant necklace.
No. 3: Teddy Bear
When your girlfriend goes to sleep at night she'll dream of you when she gets a Valentine's teddy bear. Just find the one you think is the cutest!
No. 2: Chocolates
Chocolates are a tried, tested and true way to show your girl she's special, and if you're good she might just let you have one!
No. 1: Roses
Roses are a time-honored Valentine's tradition. Whether you get the full dozen or just a single stem, roses say "I Love You" like no other flower. Be warned though, lots of places sell out on Valentine's Day, so make sure you don't leave it to the last minute!